OUR HISTORY
Berkshire Hathaway HomeServices London Kay & Co | Marler & Marler is the exclusive London affiliate of Warren Buffett's Global Real Estate Network, Berkshire Hathaway HomeServices.
Starting as the London-based estate agency known as Kay & Co, established and lead by father and son duo, Samuel and Martin Bikhit, Kay & Co quickly grew into one of Central London's leading luxury real estate agencies.
In 2018, Berkshire Hathaway HomeServices conducted a thorough evaluation of potential local partners by its global management team and identified Kay & Co as the favourite partner for the London market due to the synergy with its ethos, values and aspirations for growth. In September 2018, Kay & Co and BHHS entered into a long-term exclusive affiliate agreement and was rebranded Berkshire Hathaway HomeServices Kay & Co (BHHS Kay & Co).
In 2021, the recent acquisition of 163-year-old Marler & Marler, established Berkshire Hathaway HomeServices Kay and Co as Berkshire Hathaway HomeServices London Kay & Co | Marler & Marler, expanding their already recognisable presence across prime central London.
Marler & Marler has been operating from Sloane Street for the past 163 years, encompassing Knightsbridge, Kensington, South Kensington, Belgravia and Chelsea meaning that Berkshire Hathaway HomeServices London Kay & Co operation can now add these prime central London neighbourhoods to its growing repertoire of locations it covers.
With the overarching 'London' added to their name, Berkshire Hathaway HomeServices London Kay & Co | Marler & Marler can now work together in synergy to continue their comprehensive service to their combined clients and the prime central London market.
BHHS AFFILIATION
BHHS is one of America's fastest-growing real estate brokerage networks with over 50,000 agents and 1,500+ offices named to the brand since its launch in September 2013. Brand expansion is now underway in global markets. In addition to London, network members are also operating in Canada, Germany, Italy, Portugal, Spain and Dubai, UAE.
BHHS is owned by HomeServices of America (HSoA) which is the United States largest residential real estate brokerage. HomeServices of America is owned by Berkshire Hathaway Energy, a consolidated subsidiary of Warren Buffett's Berkshire Hathaway Inc.
Our ultimate parent company, Berkshire Hathaway Inc. is an American multinational conglomerate holding company headquartered in Omaha, Nebraska, United States.
The company wholly owns well-known companies including; GEICO, Duracell and NetJets and 26.7% of the Kraft Heinz Company.
It also has significant minority holdings in American Express (17.6), Wells Fargo (9.9%), The Coca-Cola Company (9.4%), Bank of America (6.8%), and Apple (5.22%).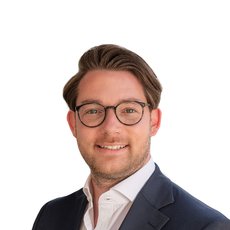 Contact one of our experts
Click here and one of our experts will be in touch to answer your enquiry without delay.