Joe oversees the sales department across all four of our Prime Central London offices in Hyde Park, Kings Cross, Knightsbridge and Marylebone, to ensure a consistent and professional service is provided to all of our clients.
Having previously worked for a large corporate PCL estate agency and also as a specialist broker selling luxury apartments at Burj Khalifa in Downtown Dubai, Joe brought a wealth of UK and international experience with him when he joined Berkshire Hathaway HomeServices London in 2011. Joe has progressed through our ranks over the years due to his principled and proactive approach to the business.
With an NFoPP Technical Award in the Sale of Residential Property, Joe has been a member of The National Association of Estate Agents since 2014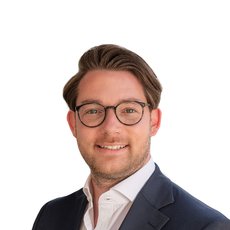 Contact one of our experts
Click here and one of our experts will be in touch to answer your enquiry without delay.