Rightmove has recently reported that 5.2 m visitors explored its property listings while lockdown was at its height. But as restrictions eased over the summer, this exponential surge in online viewing showed no sign of slowing down.
Many renters and homebuyers now decide which properties to shortlist based on their visual appeal. That's why a stand-out listing, complete with powerful images and a 360º walkthrough video, is now essential if you want to let or sell a property for the maximum price. It's one of the reasons why sellers and landlords are turning to home staging to help market their properties.
What is home staging?
Home stagers provide interior design, styling and decluttering services for properties before they are marketed. Using high-quality furnishings and accessories, the home stylist creates a welcoming ambience to make a buyer or renter feel "I could live here". Research by the National Association of Realtors has found that 83% of viewers find it easier to visualise a property's potential when it is styled by a professional.
Selling the perfect lifestyle
An expert property staging service will be able to 'sell the dream' to viewers, creating a mood that captures the lifestyle attached to a particular neighbourhood. The home stager's skills are showcased in these fabulous 'before-and-after' images, featuring properties in different areas of London.
For this smart, modern property in Kings Cross, we have used contemporary furniture and fittings with clean lines and sharp colour contrasts. For a more traditional property in Marylebone, we have brought together high end furniture and soft furnishings in pastel colours, delicate houseplants and understated artworks to create a luxurious and discerning classic interior.
An impressive ROI
In a recent article, the Home Staging Association commented: "Staging your property is less costly than your first price reduction and therefore proves to be money well spent." This statement is backed up by research revealing that 91% of staged homes sell within one month, achieving an 8%-20% increase in value.
Style, quality and aesthetics are essential to successful home staging, and this has encouraged design firms and suppliers to produce exceptional products to meet the demand. That means we can now provide the high-quality furnishings and accessories required to sell prime London property, with fantastic results.
As a leader in the luxury property market, Berkshire Hathaway Homeservices Kay & Co is ideally placed to offer a comprehensive home staging service that includes taking images of your property. If you've been wondering "how much is my home worth?" we can offer a free valuation, together with advice on the price that could be achieved with careful home styling.
We're only a phone call away, with branches in Marylebone, Hyde Park and Kings Cross, so why not get in touch to discuss your plans?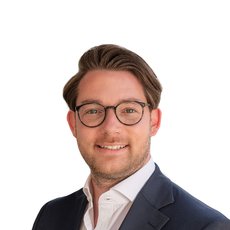 Contact one of our experts
Click here and one of our experts will be in touch to answer your enquiry without delay.