On 28th January this year, the Government issued a new template for the Model Tenancy Agreement containing a necessary amendment for tenants who want to keep pets. This is the recommended contract that landlords should use, and the rule change now allows tenants to own a pet if they wish to.
Why has the standard tenancy agreement changed?
In making this change, the Government aims to end the blanket ban on well-behaved pets owned by responsible tenants, making it easier for them to move into a home of their choice.

The British, as a nation, are famous for being animal lovers, but there has been a considerable shortage of pet-friendly houses and apartments to rent up until now. Currently, just 7% of private landlords allow pets, and this has meant that some tenants chose to give up much-loved family pets when they moved home.
Can my landlord refuse a pet in the property?
The new Model Tenancy Agreement is a guideline rather than a legally binding contract.

The landlord has 28 days to object to a tenant's written request to own a pet, but the Government insists that any objection can only be for "a good reason." Reasons might include the property being too small to accommodate a large pet.
What risks do I run by keeping a pet in rented accommodation?
You will be entirely responsible for your pet's behaviour and any damage it causes. Noise can also be an issue, as a dog that constantly barks or howls will cause disturbance to neighbours.

The Government's recent announcement clarifies that owners have a legal duty to pay for the damage caused by misbehaving pets. Hence, it's important to choose a pet that is appropriate for the property you are renting.
Will I pay more for pet-friendly properties to rent?
The Tenant Fees Act of 2019, deposits are now capped at five weeks' rent; however, the landlord could seek to offset any possible financial losses resulting from pet damage by raising the rent.

At Berkshire Hathaway HomeServices Kay & Co, we can offer a wide range of outstanding luxury properties for rent in London. As experienced letting agents in London, we will be happy to help you find suitable pet-friendly properties, and we can also advise on how much rent you should expect to pay. Why not call us today to discuss your next home move?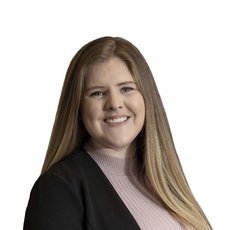 Contact one of our experts
Click here and one of our experts will be in touch to answer your enquiry without delay.