You've decided it's time to sell your property and move on. While the idea of a new move is exciting, it can be hard to leave behind all the emotions and memories you associate with your current home.
That's the reason why many of us find it challenging to put an accurate value on our homes. Unfortunately, this can result in an overpriced property that lingers on the market for months.
So what tips can you follow to get the price right?
1. How are similar properties priced?
Start by looking at the prices of similar properties in your local area. A good estate agent will base the valuation on matching properties that have recently sold and identify comparable properties currently on the market.
However, you should also be aware of how long similar properties have been on the market for, as that could be an indication that they are overpriced.
If the price of your property is pitched just right, you could receive an offer before your competitors...
2. Forget how much you've spent on your home
When you've spent a considerable amount on improving your home, it's tempting to go for a price that promises to repay that investment. If your home has gained in value over the years you have lived there, you could get back the money you invested when you sell.
But trying to compensate for those refurbishment costs when your property's value hasn't increased could push the price above market value.
3. Why should I accept less when a rival property is priced higher?
It's frustrating when you see a property on the market that looks exactly like yours with a higher price tag. If this happens, simply ask your estate agent why the rival property has received a higher valuation.
It may be that the house is in better condition than yours, has been extended or is just in a slightly more popular location. It could also be that the rival property is actually overpriced for current market conditions.
At Berkshire Hathaway HomeServices Kay & Co, we appreciate that Property valuations in London can be confusing: prices can vary significantly from one end of a street to another or even within the same apartment block. Overpriced houses are much more difficult to sell.
That's why professional valuation is essential when you are looking to sell your home.
With almost 40 years of experience as estate agents in London, we would be happy to help you achieve the best sale price for your property. Why not start by booking an instant online valuation?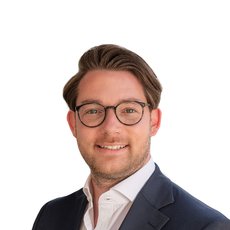 Contact one of our experts
Click here and one of our experts will be in touch to answer your enquiry without delay.