Wondering how to get your house ready to sell? Nowadays, you can forget about tempting viewers with the aroma of just-baked bread or fresh coffee. Today's buyers are looking for nothing less than perfection, and that's why we have put together our ten top tips for selling your home.
It's vital to know how to present your house for sale, as UK buyers often find it hard to envisage a home's potential if it's not looking its best. With a bit of work, you can make a great first impression, maximising your chances of a quick and successful transaction.
1. Carry out a home audit
It's easy to become blind to home issues that you live with every day. Begin your improvement campaign up by carrying out an audit of everything that needs attention. Start outside your property, looking at those little details that could make it feel unloved. Dirty steps? Peeling paint on the front door? Create a to-do list of all the jobs to be done, both inside and out.
2. Clean, clean, clean
Your usual cleaning routine needs a big step up when a viewing is due. Potential buyers like to open cupboard doors, run taps and flush toilets to check for water pressure, so don't ignore any spot where a buyer's eyes may linger. If you're too busy to clean up yourself, you could call in a professional cleaning service.
3. Clear the clutter
People are most likely to move home when they have outgrown their current property. That can result in living rooms packed with children's toys, bulging cupboards and guest rooms cluttered with bulky items. In order to free up space, you could consider storing some of your possessions until you are able to move.
4. De-personalise and neutralise
When potential buyers view your property, they want to visualise themselves living there. That's harder to do if the home is a strong reflection of the owner's lifestyle and personal tastes. Try to minimise the number of personal items you have on display and consider toning down vivid wall colours so the property is presented with a more neutral palette.
5. Clear the air
How your home smells is just as important as the way it looks. If you keep pets, or there's a smoker in the house, you will probably be unaware of unpleasant odours, but a visitor will instantly detect them. Open doors and windows to air your living space, and consider burning a scented candle. Move pets out while viewings are taking place.
6. Renovate or redecorate?
If your home has major issues, it may be worth getting them fixed, provided your budget can stretch to it. Be aware that the survey will pick up any serious problems, which may encourage your buyer to renegotiate the sale price. If the damage is purely cosmetic, a professional decorator could get everything looking just right.
7. Highlight home office potential
Working from home has been one of the big lifestyle changes of the past year. Properties that offer home office space are extremely popular right now, so consider placing a desk and office-style chair in a quiet area to demonstrate the potential for home working.
8. Green up your outdoor spaces
As a result of pandemic restrictions, outdoor spaces are now 'must-have' features for potential buyers, whether you have a tiny balcony, a roof terrace or a garden. Clean up any patio areas, cut back overgrown bushes, and replace dead or dying plants, so your pots and flower beds are bursting with fresh greenery.
9. Get the indoor/outdoor vibe
The indoor/outdoor trend - where outdoor areas are treated as an extension of indoor living space - is huge right now. You could encourage buyers to see the potential for indoor/outdoor living by dressing your garden, balcony or terrace with lanterns, scatter cushions and fairy lights.
10. Maximise interior lighting
Today's buyers have wised up to the trick of leaving all the lights on during viewings, but there are subtle ways to maximise the amount of light available. Check that curtains or blinds are fully open and use lighting strategically: for example, you can place table lamps close to mirrors to maximise the available light.
There may be a lot to consider, but while selling your house, these essential viewing tips can make a difference in the way buyers assess your property's value. If you are still unsure about getting your house ready to sell, we would be happy to advise you. As estate agents in London with many years of experience in the luxury property market, we know exactly what the capital's buyers are looking for. Why not call our sales team today?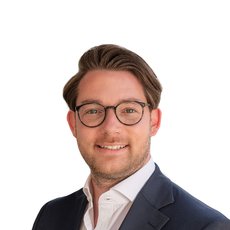 Contact one of our experts
Click here and one of our experts will be in touch to answer your enquiry without delay.