EXCLUSIVE: Warren Buffet's global real estate network moves into 'London's true super-prime neighbourhoods' with the takeover of 163-year-old firm Marler & Marler.
Warren Buffet's Berkshire Hathaway HomeServices has acquired one of the oldest estate agencies in Prime Central London, PrimeResi can reveal.
Three years after the US-based franchise network made its first foray into the UK market via a deal with luxury agency Kay & Co, 163-year-old Knightsbridge firm Marler & Marler has also joined the fold. The move extends BHHS's reach into some of the capital's most exclusive neighbourhoods south of Hyde Park.
The boutique outfit, which specialises in the markets of Knightsbridge, Kensington, South Kensington, Belgravia and Chelsea, is being rebranded to Berkshire Hathaway HomeServices London Marler & Marler, and will continue to operate from its first-floor base on Sloane Street. M&M's longstanding partners Martin Greenland and Alun Jones remain at the helm, and said they "look forward to expanding the business both in London and nationally".
Run by Samuel and Martin Bikhit, BHHS London is the network's exclusive UK franchisee, and has existing branches in Marylebone, Hyde Park and Kings Cross trading under the BHHS London Kay & Co brand. The plan is to add "up to ten" more standalone offices in the capital over the next decade, via acquisitions and JVs with "best-in-class agencies".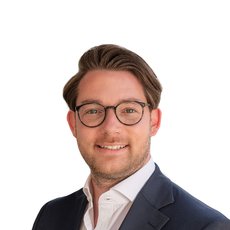 Contact one of our experts
Click here and one of our experts will be in touch to answer your enquiry without delay.