Whether your outdoor escape is a garden or patio, quirky roof space, tiny balcony or impressive terrace, these inspirational garden ideas can transform it from functional to fantastic. Stylish seating, cosy cushions and throws, fire pits and fairy lights can create a magical atmosphere for you and your guests to enjoy.
Here are three of the best private garden and outdoor space ideas, perfect for sunny days and warm summer nights.
Gorgeous Garden Furniture
Outdoor living is all about social spaces where friends and family can relax, and garden furniture is central to that idea. Some of the great new designs available this year include Artelia Designs' 'Rattan Island', consisting of two sofas and a table in a curvy ying-yang design.
Maze Living's cleverly designed Oslo Large Corner Group is designed for flexibility, with sofa ends that transform into sun loungers and a table that can be raised and lowered to suit your dining preferences.
Fantastic Fire Pits
Fire pits not only protect us from the cold, but they also provide a focal point where people can gather. The Nova Fireglow Brisbane Round Gas Fire Bowl is a tough, reinforced concrete bowl with a wide outer edge where guests can leave drinks and snack plates. The fire at the centre is gas-powered, allowing a six-hour burn time.
Alternatively, if you want to cook something a little more substantial than marshmallows, try an Indian fire bowl. It comes with a grill and cooking accessories, so it's perfect for barbecues.
Fake it with Faux Flowers
We all love the scent of fresh flowers but growing your own can be a challenge, particularly if your outdoor space is a terrace, balcony or roof garden.
Any ideas of filling the space with luscious potted plants could suffer without strict watering and feeding routines: one weekend away in hot weather could turn your green paradise into a wilted wasteland.
Fortunately, fake plants are now so good it's often hard to tell them from the real thing. At Blooming Artificial, you can buy anything from a realistic-looking 'living' green wall to a faux pot of geraniums.
They'll not only look good all year round, they will save all that watering, pruning and deadheading that keeps natural plants looking their best.
Explore these Outstanding London Properties with Outdoor Space:
Flats with a large private garden in central London are a scarce find. However, you'll be surrounded by greenery wherever you look in this three bedroom Central London Apartment, situated in one of W2's most desirable garden squares. Spanning the width of two townhouses, the garden - possibly the largest on the Hyde Park Estate - offers a truly remarkable outdoor haven.
This extraordinary Penthouse Apartment with a Private Balcony boasts an outdoor space like no other. Integrated within the historic iron framework of a Victorian gasworks building, the iconic Gasholders development in Kings Cross blends industrial chic with high-end contemporary style. Perforated screens surround the generous private balcony and roof terrace for privacy and protection from the sun.
Who wants one outdoor space when you can have three? Moments from Regents Park, this fabulous three bedroom luxury Duplex Penthouse Apartment with a Private Terrace is situated atop a traditional red brick mansion block. The main reception room and second bedroom both open out to balconies, while the main bedroom leads to an attractive paved terrace.
If you want to view one of these sensational homes or you'd like to see more properties with outdoor space, simply call us at Berkshire Hathaway HomeServices Kay & Co. Our experienced sales teams would be delighted to help with your home search. Reach us at 44 (0)20 3553 8277 or email us here.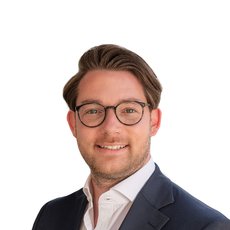 Contact one of our experts
Click here and one of our experts will be in touch to answer your enquiry without delay.