Huge house price rises have increased negative equity risk for first-time buyers
This is when they owe more on their mortgage than their home is worth
Those with 5% deposit loans could be especially susceptible due to low equity
We ask experts how to guard against negative equity and how concerned today's first time buyers should be about a potential house price fall
Many homeowners may have welcomed the stratospheric rises in property prices we have seen this year, as they have increased the value of their most important asset.
The typical home was worth nearly £262,000 in May, according to the latest Halifax price index. This is £22,000 more than in May 2020.
Prices are tipped to fall once the stamp duty holiday ends in October - but although it might be disappointing to see your home's value fall from this heady height, most homeowners will only be 'losing' theoretical money they never actually had.
With house prices on a long-term upwards trend, most people who have owned their home for some time have already made a significant equity gain which potentially outstrips any short-term drop.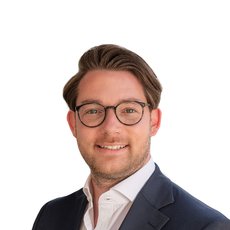 Contact one of our experts
Click here and one of our experts will be in touch to answer your enquiry without delay.