Berkshire Hathaway HomeServices London Kay & Co | Marler & Marler offer a comprehensive range of property management services.
Our management service starts from the moment the contract begins. Once your tenant is in their new home, we will manage day-to-day issues of maintenance, key holding, rent collection and dealing with any issues that arise (including 24 hour emergencies). Our team are here to ensure that your property investment is well managed, while ensuring your tenant is happy – happy tenants are more likely to stay!
Inspections
We will arrange to inspect your property at intervals during the tenancy; this is to ensure that everything is in order and that there are no unknown issues. A written report will be sent to you, together with any recommendations.
Rent Collection
We manage collection of rent from the tenant and in the unlikely event of them not making payment on time (or missing a payment), we will contact them to ensure that things are quickly rectified.
Service of Notice
It is important to serve notice on your tenant in the correct form and on time. If you don't, you may not be able to regain possession of your property on the date you want. If we manage your property, Berkshire Hathaway HomeServices London Kay & Co | Marler & Marler will ensure that all relevant legislation is complied with, thus giving you complete peace of mind.
Emergency works and 24 hour contact
We will oversee all minor and emergency repairs, and can be contacted 24 hours a day, as we are members of Fixflow. Our panel of contractors are tried and tested, and we will, where possible, obtain more than one quote, ensuring you are getting the best value for money.
Cleaning
Once the tenant has vacated, we will arrange for a professional cleaning service to give the property a complete and thorough deep clean. If we do not manage your property, we can still arrange pre-tenancy and post-tenancy cleaning, and would be happy to provide a quote.
Renewals
Towards the end of the initial fixed term, we'll contact both you and the tenant to discuss if both parties are keen to renew the agreement. At this point, we will review the rent and advise if current market conditions require any adjustment to the monthly income.
Get in touch
We have an enviable roster of high-quality tenants employed by business giants, including Shell, Coca-Cola, HSBC, Santander, Apple, Google and Marks & Spencer. We work with major property owners, such as the Howard de Walden Estate, The Church Commissioners for England, The Crown Estate, and British Land, to deliver results that meet their exacting standards. Whether you own a development of multiple apartments or a single property, we give the same level of first-class service. If you would like more information on how we can assist you with property management, please get in touch.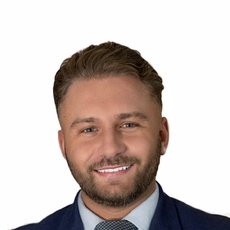 Contact one of our experts
Click here and one of our experts will be in touch to answer your enquiry without delay.