With the country set to emerge from lockdown in July, it's a good time to review the way the pandemic has affected the residential rental market. Many businesses have been unable to function throughout the pandemic crisis, and employees have therefore been furloughed or perhaps even lost their jobs.
Inevitably, personal finances have been severely impacted, with the result that some tenants have been unable to pay their rent.
A recent report by the research group LSE London found that over 400,000 tenants in the capital could be heading towards significant rental arrears by the end of 2021.
In 2020, the government introduced measures to prevent tenants from losing their homes due to non-payment of rent. Some of these measures, particularly those relating to the Section 21 eviction notice, have been extended again and again.
As a result, landlords have been forced to delay taking legal action against their tenants. But as of 1st June, changes to the legislation have begun to redress the balance favouring residential landlords.
Why Do Landlords Feel They Have Been Unfairly Treated?
Landlords have felt frustrated by a lack of measures to protect their legal rights, believing they had no option but to accept the non-payment of rent.
Under the Coronavirus Act 2020, their ability to issue a notice to evict was effectively curtailed, allowing tenants to remain in their properties, even though some owed thousands of pounds.
Why Was 1st June An Important Date For Landlords?
The most significant change to come into effect on 1st June was an end to the ban on bailiff-led evictions for residential properties. That means landlords can now enforce court orders, including any writs and warrants they had issued before 1st June (however, bailiffs have been asked not to carry out evictions if anyone in the property is self-isolating or has Covid symptoms).
The period for tenancy eviction notices, previously extended to six months because of the pandemic, has now been reduced to four months. But the tenancy notice period can be further reduced if the following reasons apply:
In cases of anti-social behaviour, the period can vary between immediate eviction and 4 weeks' notice.
Giving a false statement leads to 2 to 4 weeks' notice.
Tenants owing over four months' rent can receive 4 weeks' notice (reducing to 2 weeks after 1st August 2021).
For breaching immigration rules under 'Right to Rent', 2 weeks' notice.
Death of a tenant, 2 months' notice allowed.
How Do I Deal With Rent Arrears?
If you have previously enjoyed a good relationship with your tenant and they are keen to continue with the tenancy, you could come to an agreement about how the rent will be paid. This could mean setting up a repayment plan, with repayments spread out over several months.
Whether you choose to negotiate directly with your tenant or go through the courts, it's vital to keep careful records of the dates and amounts paid. If the tenant refuses to pay their rent, then you can start the eviction process with either a Section 21 or Section 8 notice.
But bear in mind that there is currently a huge backlog of cases in UK courts, and therefore mediation may be a faster and less costly way to proceed.
The pandemic has placed an exceptional strain on tenants and landlords. Still, a good lettings manager can alleviate many of the stresses inherent in the landlord/tenant relationship, particularly when it comes to rent collection.
As experienced Lettings Agents in London, we would be delighted to discuss your requirements.
Why not get in touch with our friendly, super-efficient lettings management team today?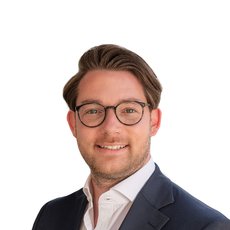 Contact one of our experts
Click here and one of our experts will be in touch to answer your enquiry without delay.